信仰级轻薄杀器
ROG冰刃4 Plus 为轻薄 Windows 10 家庭版电竞本树立高标准。ROG冰刃4 Plus 可选配 GeForce® RTX 2080 SUPER™ GPU 搭载Max-Q设计及第十代英特尔® 酷睿™ i7 处理器,可轻松执行重要工作。雷电™ 3 可加强功能性,让您连接能够加快视频编辑、3D 渲染等速度的新一代设备。出厂即通过 PANTONE® 色彩认证的300Hz/3ms 屏幕,提供流畅的游戏体验。ROG 专属 GPU 切换技术可在更好的游戏性能及更长的电池续航间进行切换的 G-SYNC™ 模式与 Optimus 模式,让玩家充分进入备战状态。
想要体验身临其境的大屏享受,过去免不了会遇到笔记本体积太大的问题,现在ROG冰刃4 Plus采用窄边框及智能设计,使其成为精巧的笔记本电脑。本产品的尺寸小巧,能在传统 15 英寸的外壳内装进 17 英寸显示屏,让您能轻松携带出门。光滑的合金外壳在坚固的同时带来深邃质感,操作行云流水,轻形态的大杀器。时尚的镁合金机身可放入标准笔记本包*,坚固性能可承受日常生活中会遇到的各种状况。
*ROG冰刃4 Plus可装入下方的 15 英寸华硕及ROG背包。
ROG背包: 15180-00203000
ROG 冰刃4 Plus
399 x 272 x 18.7mm
其它17英寸笔记本电脑
424 x 332 x 29.9mm
显示屏
雷光电光 洞悉一切
窄边框可让您更投入快速的 300Hz IPS 级显示屏上的一举一动。超高刷新率使快节奏游戏更流畅并降低输入延迟,3ms 灰阶响应时间可呈现出更清晰的视觉效果。无论是游玩新款 AAA 游戏大作或为专业产品组合新增创意内容,Pantone® 认证,还原真实色彩。沉浸视觉感官,专注征服强敌。
Pantone
®

色彩认证

每个 IPS 面板均经过 Pantone® 色彩认证,确保全 sRGB 范围的色彩精确度。艺术家、设计师和内容创作者可通过同一台计算机创作专业作品,同时享受更丰富的游戏视觉效果。
性能
ROG专属GPU切换技术
ROG专属 GPU 切换技术能让您同时兼顾工作与游戏的双重需求。只需按几次鼠标,ROG专属 GPU 切换技术就能让您同时兼顾工作与游戏需求。只需按几次鼠标,就能将ROG冰刃4 Plus切换成提升运算性能的游戏模式或提高电池续航力的省电模式。G-SYNC 模式能同步 GPU 及显示器,提供更顺畅的游戏体验,同时降低输入延迟及呈现无撕裂的画面,而 Optimus 模式可选择性关闭独立 GPU,能提供日常台式电脑的工作及娱乐性能,同时达到省电效果。
*性能可能因系统设置而异。电池续航力是以 NVIDIA® GeForce® RTX 2080 SUPER™ GPU、英特尔® 酷睿™ i7-10875H CPU、300Hz 显示屏及 1TB SSD 配置进行测试。
电池性能
(OPTIMUS 模式)
* 以 Windows 10 version 1809 进行测试。
*性能可能因系统设置而异。电池续航力是以 NVIDIA® GeForce® RTX 2080 SUPER™ GPU、英特尔® 酷睿™ i7-10875H CPU、300Hz 显示屏及 1TB SSD 配置进行测试。
性能
新一代显示性能
ROG冰刃4 Plus 的外型纤薄,对性能不妥协,可选配 GeForce® RTX 2080 SUPER™ GPU 搭载Max-Q设计及第十代英特尔® 酷睿™ i7 处理器,能为硬派游戏及重要创意工作提供媲美台式机的性能。由于搭载实时光线追踪技术和 AI 强化图像处理,使 GPU 呈现栩栩如生的画面。此强大核心结合最高支持到 48GB DDR4-3200 内存*,足以应付繁重的多任务处理需求,并且配备 1TB NVMe SSD,为您的游戏库及专业产品组合提供迅捷的存储能力。
*需要 i7-10875H 处理器或以上。产品规格视出货机型而定,详细销售规格请咨询当地销售商为准。

ROG精选先进的组件,以确保系统的稳定性和性能。为了获得更好的体验,我们使用运行于 1.2V 的 DDR4-3200 内存。通过第三方模块无法保证达到此速度。关于内存升级选项的更多细节,请联系华硕当地的服务中心。
选配 GeForce
RTX
2080
SUPER™ with Max-Q
GPU
NVIDIA
®

GeForce RTX™ 20 系列 GPU

GeForce® RTX 笔记本电脑是动力强劲的游戏利器,集更快性能和更逼真的画面效果,于纤薄轻巧的外形设计之中。让要求更高的游戏玩家和创作者们,尽情享受 AI 和实时光线追踪的强大动能。
NVIDIA® Ansel
强大的游戏照片模式可以截取 360 度、HDR 及更高分辨率照片,让您的屏幕截图变身为艺术作品。
NVIDIA® Shadowplay™
录制高品质游戏视频、屏幕截图,并与好友分享。
Game Ready 驱动程序
让显卡始终保持强劲性能并提供十分流畅的游戏体验。
虚拟现实
GeForce® RTX 集先进的 VR 渲染、实时光线追踪和 AI 技术于一身,让 VR 的逼真度更上新高。
耳语模式
现在,全新耳语模式可在智能地调整游戏帧速率的同时配置图像设置以达到更佳电源效率,让您在笔记本电脑插电状态下更安静地享受游戏乐趣。
专业级直播
GeForce RTX™ 20 采用专用的硬件编码器,让您在畅玩游戏的同时进行直播,且兼得出色的直播质量和更高帧率。RTX 显卡针对斗鱼、虎牙和 Open Broadcaster Software (OBS) 等深受欢迎的直播应用进行了优化,可为您提供更出色的实时直播性能。
强悍的8核心处理器
即使是高需求游戏与程序,第十代英特尔® 酷睿™ i7-10875H 处理器也能使其流畅执行。全新 8 核心处理器搭载英特尔® 睿频加速 3.0 技术,速度可高达 5.1GHz,超线程支持 16 平行线程,以加速繁重的多任务处理。多媒体专业人员可更迅速高效地进行如视频编辑与 3D 渲染等密集型项目,游戏玩家则可同时与队友进行游戏、聊天与现场串流。
图灵级渲染圣殿
NVIDIA® GeForce® RTX 2080 SUPER™ 采用了 NVIDIA Turing™ 架构,核心更多、时钟频率更高、显存速度更快,助您打造强大的性能和优越的逼真体验。结合 CUDA、RT 与 Tensor 核心,GPU 具备可编程着色、实时光线追踪技术和 AI 增强图形功能,可创造身临其境般的视觉体验,呈现逼真的光线、反射和阴影。ROG Boost 超频引擎可协助 GPU 快速使用散热空间,即使是高图形需求的游戏也能呈现出色的流畅性能。
强大领域 不凡空间
NVM Express® (NVMe®)高速SSD 能以更快的速度加载游戏、应用程序及大型文件。ROG HyperDrive 存储技术使用多达四个 PCI Express® (PCIe®) 通道达到更快的传输速率。支持 1TB 存储空间为安装大型内容创作应用程序及所有您可能想游玩的游戏预留许多空间,也足以记录专业产品组合。
双通道 DDR4 内存
可选配48GB的双通道 DDR4-3200 内存可轻松处理各种多任务处理。RAM 的频率 3200MHz,性能比 DDR4-2400 高 33%。游戏玩家与内容创作者可同时进行串流、交谈和游戏,重度使用者则可执行各种程序,以达到更高的工作效率。
ROG精选先进的组件,以确保系统的稳定性和性能。为了获得更好的体验,我们使用运行于 1.2V 的 DDR4-3200 内存。通过第三方模块无法保证达到此速度。关于内存升级选项的更多细节,请联系华硕当地的服务中心。
生产力
创作无所不在
多功能雷电3与快速英特尔® Wi-Fi 6 (Gig+)无线网络让您事半功倍。雷电3 技术提供以额外显示器、外部 GPU 及高速存储设备扩展工作站的灵活性,以便随时进行高负载多媒体编辑处理。无论是在人满为患的课堂或拥挤的咖啡厅,Intel® Wi-Fi 6 (Gig+) 均可实现低延迟的无线连接。
疾速、多功能
USB Type-C™ 支持雷电™ 3 赋予创作者、游戏玩家与重度使用者随处扩展工作站的灵活性。连接多台显示器提升多任务处理效率、新增高速存储设备实现疾速的多媒体编辑与传输,或将设备插入更强大的外接显卡,以达到专业性能新境界。带宽可达 40Gbps,为 USB 3.1 的 4 倍,还可连接至 UHD 电视、屏幕等,高可达 8K 分辨率,打造强大的作战基地。
横扫千兆网络
新一代 Gig+ (802.11ax) 全新英特尔® Wi-Fi 6 网络让您在进行兼容连接时,以 LAN 速度可靠地进行游戏。Wi-Fi 6 (Gig+) 可加快网络速度及效率,在拥挤空间中提供更理想的连接质量,并降低网络密集型活动延迟。ROG RangeBoost 黑科技,让您无论身在何处,都能享有更稳定的 Wi-Fi 信号。RangeBoost 算法会评估四个内部天线的信号强度,针对环境自动选择较佳配对,将范围扩大 30%。使用 Wi-Fi 进行工作与游戏,享受不受地点限制的强劲信号。
* 除非另有说明,否则所述的 Wi-Fi 速度以理论性能为准。实际性能可能因具体情形而异。
散热
冷静、湮灭一切
超薄笔记本的散热空间通常不足,因此ROG主动式空气力学系统(AAS)扩大散热范围,协助 ROG冰刃4 Plus 维持游戏及其他高负载任务所需的性能。将外盖抬升可开启大型进气口,与一般设计相比最多可提升 32% 进气量,霸气侧漏。与一般散热膏相比,Thermal Grizzly 液态金属散热膏可让 CPU 温度降低 10°C。防尘通道可使散热片保持干净,随时都能保持散热性能及系统稳定性。
AAS 让系统深呼吸
纤薄机壳的气流空间有限,这可能会影响长时间游戏的效能。因此,创新的主动式空气力学系统可开启 5mm 通风口,使气流增加 22%。双 12V 风扇会从底部的扩大进气口及键盘上方的面板穿口吸入冷空气。热气会经由机壳边缘的四个出气口排出,每个出气口的设计可分离排出的热风与进入 AAS 的冷空气层。
液态金属让 CPU 保持低温
与一般散热膏相比,Thermal Grizzly 液态金属散热膏最多可让 CPU 温度降低 10°C*。必须谨慎涂抹正确用量才能达到最佳效果,因此我们使用客制化设备,以机械精准度将此制程自动化。CPU 上方区块同时具备特殊内部护栅,可避免液态金属随着时间溢出。
*除非另有声明,否则数据皆以理论效能为依据。实际数据可能因实际状况而异。
全方位散热
六根散管埋藏在机壳表面下,不仅可将 CPU、GPU 及 VRM 的热气抽出,还能让供电电路保持低温。此设计可让 VRM 的温度保持在 80°C 以下,提升长时间使用的可靠性。CPU 及 GPU 连接至共享的专用散热片,确保在任何工作负载下都能有效散热。
更多冰翼鳍片
热能会由两侧的四个出风口散去。每片散热片均布满 0.1mm 的超薄铜鳍片,与厚度为其两倍的传统鳍片相比,密度更高且空气阻力更低。散热片较远侧的气流更强。另一侧的鳍片以低角度吸取空气,因此其长度交替并采用特殊倒角,以减少干扰气流并改善热交换效率。总共 220 个散热鳍片构成 111,700mm2 的表面,位于侧面的散热鳍片稍微往后方弯区,以利于将热空气直接从鼠标侧导出。
自清洁散热系统
使散热片保持清洁是维持上佳散热效果的关键,因此我们的工程师设计出特殊防尘通道,可汇集并将粉尘导出机壳,避免堆积在鳍片上。此自我清洁系统可持续确保一致的散热性能,进而改善长期稳定性及整体可靠性。
增加叶片提升气流
纤薄机壳的散热空间有限,因此我们全方位强化 n 片风扇,将气流更大化。精心打造的铝制进气导管采用弯曲边缘与升高导板,可协助风扇导入更多冷空气。液晶聚合物叶片的厚度比传统设计薄 33%,但强度仍足以在高转速下旋转,可在空气进入后,将其导向散热片。ROG冰刃4 Plus以每个风扇 83 个叶片的设计的叶片密度,并将空气流通性提升 15%。
选择适合当前的模式
多功能电竞本可处理各种任务,但需求各不相同,因此智能散热功能会视情况调整。其可自动切换操作模式,以优化不同游戏和应用程序的性能及音效。增强模式使用较高风扇及频率速度,以维持较高速度。性能模式则调整频率和散热功能以降低游戏时的噪音;静音模式则在进行负载较低的工作和娱乐时,以更安静的方式与运行。
键盘
影刃电竞键盘系统
前方的键盘位置会降低台式机标准键盘布局的表面温度,让您长时间游戏后,仍感到舒适。您可为不同的游戏及工作流程自定义独立按键 RGB 背光,并使用 Aura Sync 与兼容的设备搭配颜色及效果。灯效会延伸至可快速进行调整的独特音量滚轮,以及显示在触控板上的发光数字键盘。
音效
聆听电竞的热诚
旋转音量滚轮时,Smart AMP 音效技术可将扬声器维持在温度和偏移限制范围内,让您无须担心损伤扬声器振膜,可尽情放大音量。放大输出的音量会更响亮,更清晰的低音及音效范围能帮助您听见战场上的敌人动静、视频影片中的对话及丰富的音效细节。戴上耳机感受逼真体验,聆听虚拟环绕音效,让胜利之音,声声入耳。
虚拟环绕音效
ROG冰刃4 Plus 通过智能软件仿真立体声耳机的环绕音效环境,带您直击游戏核心。此全方位功能不仅能用于模拟耳机,一般无法呈现出虚拟环绕音效的 USB 及 VR 耳机也能受益。
USB PD
英雄 决不倒下
USB Power Delivery 可从移动电源进行充电,让您不必在电量不足时寻找插座。当您连接电源插头为ROG冰刃4 Plus充电时,逆向充电可让您使用高达 3A 的电流,快速为智能手机及其他设备充电。如果不在 CPU 或独立 GPU 上进行密集型处理,则可使用高达 65W 的小型充电器以减轻负担。
*ZenPower Pro PD 及 65W 充电器为选购项。
*充电时间是以使用笔记本电脑浏览网络来计算。
ZenPower Pro PD
162+
分钟
网页浏览
ZenPower Pro PD
197+
分钟
视频播放
支持I/O全接口
集结全线战力
ROG冰刃4 Plus 配备疾速雷电™ 3、USB 3.2 Gen 2 Type-C™、DisplayPort™ 1.4 和 Power Delivery,也提供具备超快数据传输速度的 Type-A 接口、两个鼠标及游戏手柄适用的 USB 3.2 Gen 1 接口。HDMI 2.0b 输出支持高达 60Hz 的 4K UHD,让您在大屏幕上进行游戏与娱乐活动。超快的 Wi-Fi 6 也为日常活动提供快速的在线访问。
外置摄像头
开启猎杀之眼
选配 ROG GC21 独立摄像头,支持1080P全高清,60FPS低延迟录像,较传统摄像头帧率提高一倍,顺滑呈现运动细节。配备降噪麦克风阵列,折叠后只有17毫米,USB轻松连接,进入上帝视角,团灭劲敌。
专用软件
ARMOURY CRATE 奥创游戏智控中心
ROG Armoury Crate 奥创游戏智控中心,合并系统与灯光控制,个性化菜单设置,可轻松调节灯光、风速等系统设置,激烈团战,胆识过人。
进一步了解 >
在 Windows 10 上使用超过 100 款的高质量 PC 游戏。通过不断增加的各种游戏,您随时都有新的游戏可以游玩。
(*此项目视地区而定,大陆地区暂不提供此项目。)
Aura Creator 是强大的灯效编辑工具,可让您从零开始创造复杂的 RGB 灯效。易用的界面可让您个人化预先加载的灯光效果,将效果分层并设计的效果转换过程,同时启用所有 Aura Sync 设备的灯效。建立自定义的 RGB 灯效并展现您的个性。
ROG GameFirst VI 可大幅提升游戏数据处理量!它可排定网络封包的优先级,为需要带宽的在线游戏与串流直播提高带宽。自动模式可自动提高应用程序的优先级;手动模式则可让您将程序分类,并自行设置其优先级。此外,ROG First 可确保 ROG 与 ASUS GT 系列路由器依据 ROG 笔记本的 GameFirst VI 设置来排定封包的优先级。
ROG GameVisual 软件提供六种经过专业调校的图形模式,以优化特定游戏类型的视觉体验。例如,第一人称射击 (FPS) 模式可提升黑暗环境中的能见度,让您能比潜伏于阴影中的敌人更快举枪瞄准对方。使用 GameVisual 让您在游戏库的每一款游戏中都能获得更佳体验。
Sonic Studio III 支持您游戏内所有的音效需求。主要的控制面板提供手动自定义以及五种特别调校的音效模式,适用于不同游戏类型。强化降噪、音量稳定和消除录音时的回音,在语音交谈和串流直播时传递更清晰的音效。
场景配置的基本功能包括自动切换为安静、性能和加速模式。您也可以为其他重要的系统设置定义应用程序专属的偏好设置,例如照明配置,包括是否要启用 Windows 键或触控板,以及要使用哪个 GameFirst V 与 Sonic Studio III 配置文件。Armoury Crate 会立即进行调整以符合当下的作业需求,您也可以设置各个配置文件以完全符合您的需求。
取得免费的 Android 或 iOS 版 Armoury Crate 移动应用程序,以便轻松存取设定而不中断游戏!Google Play™ 及 App Store 现已上架。
选购配件
整装上阵
以全套装备和配件提升游戏体验。使用能够以 60 FPS 拍摄 Full HD 视频的 ROG GC21 外置摄像头随处串流。使用 Aura Sync 兼容的 ROG Gladius II 与 Strix Impact 光学电竞鼠标顺畅、准确地操控。柔软舒适的 ROG Delta 耳机可强化听觉体验,让你沉浸在丰富的高保真音效当中。将所有装备放入耐用的 17 英寸 ROG 背包中,随身携带。
* 选购的外设可能因地区而有所不同。请咨询当地经销商以了解实际产品项目。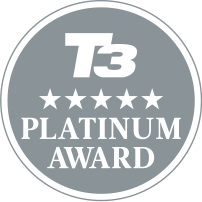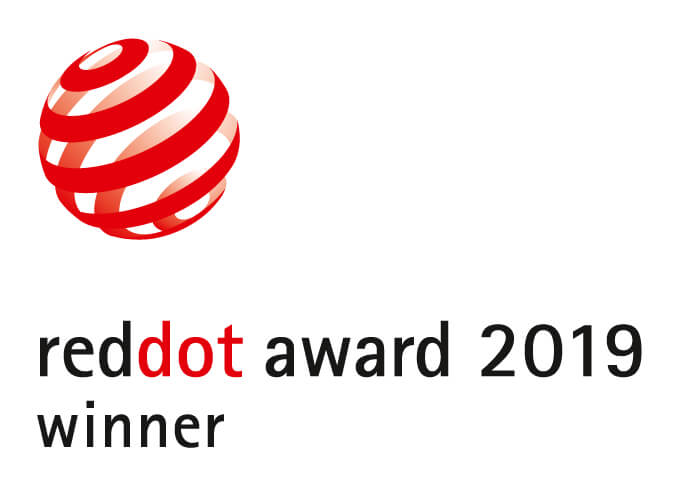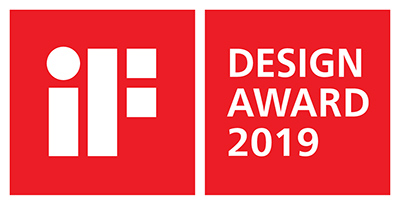 GO BIG. STAY SLIM.
ROG Zephyrus S sets the standard for ultra-slim Windows 10 Pro gaming laptops. Now it has bigger aspirations with a super-narrow-bezel 17-inch display in a chassis just 18.7mm thin. Zephyrus S GX701 is loaded with up to a GeForce RTX™ 2080 GPU and 9th Gen Intel® Core™ i7 CPU. Experience stunning graphics with a choice of a blazing fast 300Hz/3ms display with Pantone®-validated colors or a cutting-edge HDR panel, and use the ROG-exclusive GPU switch to change between G-SYNC™ for gaming and Optimus for battery life.
DESIGN
THE MOST COMPACT 17-INCH GAMING LAPTOP EVER
Immersing yourself in a larger display usually means lugging a larger laptop, but slim bezels and smart design make ROG Zephyrus S the smallest in its class. Easily carry it around town or across the world thanks to compact dimensions that put a 17-inch display in a 15-inch form factor. The sleek magnesium-alloy body fits inside standard bags* and is strong enough to stand up to everyday life.
* ROG Zephyrus S GX701 fits into the 15-inch ASUS and ROG backpacks below.
ASUS backpack: 15180-00201000 / 15180-00201100
ROG backpack: 15180-00203000
ROG ZEPHYRUS S GX701
399 x 272 x 18.7mm
OTHER TRADITIONAL 17" LAPTOP
424 x 332 x 29.9mm
6.9
MM
Super narrow bezels
23
%
Smaller than conventional 17"
DISPLAY
Unmatched Speed and Depth of Color
Slender bezels frame one of two IPS-level panels. The HDR panel enhances AAA titles with richer colors, brilliant whites, and deeper blacks via local dimming. The HDR display also extends battery life with Panel Self Refresh and Static Display Refresh Rate Switch technologies that cut active power consumption by up to 11%. Fast-paced FPS games runs as smooth as silk on the SDR alternative featuring the world's first and fastest 300Hz laptop display. Pantone® Validation with factory calibration and ProArt™ TruColor Technology ensures accurate colors for content creators.
Pantone
®

Color Validation

Precise colors are paramount for artists, designers, and other content creators who work and play on the same machine. That's why the display is carefully calibrated at the factory. ProArt™ TruColor Technology guarantees that each one meets stringent Pantone® Color Validation requirements for color accuracy.
PERFORMANCE
QUICKLY SWITCH GEARS FOR WORK AND PLAY
Live a double life powered by the ROG-exclusive GPU switch. With just a few clicks, ROG Zephyrus S transitions between better gaming and longer battery life. G-SYNC mode synchronizes the GPU and display to deliver smoother gameplay with lower input lag and tear-free graphics, while Optimus mode selectively turns off the discrete GPU to save power with everyday desktop productivity and entertainment.
BATTERY PERFORMANCE
(OPTIMUS MODE)
* Tested in Windows 10 version 1809.
Intel
®
Core™ ™ i7‐9750H, 32GB RAM, FHD display, 1TB PCIe
®
SSD. Battery tests conducted by ASUS in April 2019. Test settings: Wi‐Fi enabled, display brightness set to 150cd/m2. Actual battery life may vary depending on product configuration, usage, operational conditions and power management settings. 
Battery life will decrease over the lifetime of the battery.
PERFORMANCE
POTENT PERFORMANCE WITH NEXT-GEN GRAPHICS
Remarkably slim without sacrificing speed, ROG Zephyrus S harnesses the latest GeForce RTX™ 2080 GPU and 9th Gen Intel® Core™ i7 CPU to deliver desktop-like performance for hardcore gaming, serious creative work, and cutting-edge VR. The GPU enables photorealistic graphics thanks to real-time ray tracing technology and AI-enhanced image processing. It boosts up to 1230MHz at 90W, with 8GB of GDDR6 VRAM clocked at 6001MHz, and both can be overclocked. This powerful core is backed by up to 32GB of DDR4 RAM for heavy multitasking and a 1TB NVMe SSD for your game library and professional portfolio.
UP TO
9

TH
-GEN
INTEL®
CORE I7 CPU
NVIDIA® GEFORCE
RTX™
2080
WITH MAX-Q
DESIGN
BOOST CLOCK (90W)
1230MHz
GPU
UP TO
1TB
PCIE® X4
SSD STORAGE
UP TO
32GB
DDR4 2666MHZ
MEMORY
ROG ZEPHYRUS S GX701 PERFORMANCE
* Tested with 3DMark 11 (v 1.0.132.0) and Fire Strike (1.1.44.0).
NVIDIA
®

GeForce RTX™ 20-series GPU

Fast, quiet performance. Real-time ray tracing and AI-enhanced graphics. And the mobility of the world's thinnest and lightest designs. It's everything you want. And it's only in GeForce RTX gaming laptops.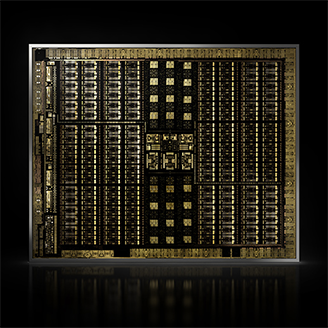 NVIDIA Turing Architecture
This revolutionary architecture, combined with our all-new GeForce RTX™ platform, fuses together real-time ray tracing, artificial intelligence, and programmable shading. You've never created and enjoyed games like this before.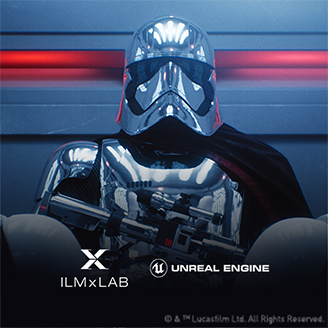 Real-Time Ray Tracing In Games
Ray tracing is the definitive solution for lifelike lighting, reflections, and shadows, offering a level of realism far beyond what's possible using traditional rendering techniques. NVIDIA Turing™ is the first GPU capable of real-time ray tracing.
Performance
GeForce RTX gaming laptops are powered by the NVIDIA Turing™ GPU architecture and the groundbreaking NVIDIA RTX™ platform. Count on the fastest, most realistic, AI-enhanced gaming experiences.
POWERFUL SIX-CORE CPU
Zephyrus S features the latest Intel® Core™ i7 -9750H. With six cores and 12 threads via Hyper-Threading, it has 50% more cores than the last generation. There's more power for serious work and heavy multitasking, plus effortless gaming with simultaneous recording and live-streaming. Intel Speed Shift and Turbo Boost balance performance and efficiency to deliver high speed and long battery life.
TURING-POWERED GRAPHICS TECHNOLOGY
Available with up to NVIDIA®GeForce RTX™ 2080 graphics, ROG Zephyrus S is on the leading edge of GPU technology. The revolutionary NVIDIA Turing™ architecture mixes traditional CUDA cores for programmable shading with RT cores for ray tracing and Tensor cores for AI. Together, they enable more realistic lighting, shadows, and reflections in real time to make games more immersive.
HIGH-SPEED HYPERDRIVE STORAGE
Games, applications, and large files load at warp speed on the NVM Express® (NVMe®) SSD. ROG HyperDrive storage uses up to four PCI Express® (PCIe®) lanes to achieve amazing throughput. Up to 1TB of storage leaves loads of space to install larger content creation applications and all the games you might want to play, with plenty of room left for your professional portfolio.
DUAL-CHANNEL DDR4 MEMORY
Zephyrus S uses DDR4 memory optimized for high speed and low power consumption. The dual-channel config is clocked at 2666MHz, yielding an 11% performance increase over 2400MHz RAM. With up to 24GB under the hood, there's enough RAM to multitask while gaming.
COOLING
SMARTER COOLING FOR FASTER PERFORMANCE
Ultra-slim laptops leave less breathing room for cooling, so the unique ROG Active Aerodynamic System (AAS) expands to help Zephyrus S sustain top performance for gaming and other heavy loads. Lifting the lid opens a large intake that increases airflow by up to 32% compared to typical designs. Anti-dust tunnels keep the heatsinks clean to preserve cooling efficiency and system stability over time.
ANTI-DUST
Self-cleaning fans
AAS BREATHES DEEPER
Slim chassis leave limited space for airflow, which can compromise performance for marathon gaming sessions, so our innovative Active Aerodynamic System opens a 5mm vent that helps increase airflow by 22%. Dual 12V fans draw cool air in from the expanding intake in the base and from vents perforating the panel above the keyboard. Exhaust is pumped through four outlets in the edges of the chassis, each one shaped to separate warm outflow from the layer of cool air flowing into the AAS.
COMPREHENSIVE COOLING COVERAGE
Five heatpipes snake beneath the surface to pull heat away from not only the CPU and GPU, but also the circuitry supplying them with power. This design keeps the power components under 80°C, which helps improve long-term reliability. The CPU and GPU connect to both shared and dedicated heatsinks to ensure efficient cooling for any workload.
MORE ULTRA-THIN FINS
Thermal energy is dissipated by four heatsinks in the flanks. Each one is lined with ultra-thin copper fins as slim as 0.1mm, allowing higher density and lower air resistance than typical fins that are twice as thick. There are 250 heatsink fins totaling 110,000mm2 of surface area, and the ones on the sides are angled slightly toward the back to direct warm air away from your mousing hand.
SELF-CLEANING COOLING SYSTEM
Keeping the heatsinks free of debris is critical to maintaining optimal thermal dissipation, so our engineers designed a special anti-dust tunnel that catches and channels particles outside the chassis to prevent them from collecting on the fins. This self-cleaning system helps ensure consistent cooling performance, which improves long-term stability and reliability.
MORE BLADES INCREASE AIRFLOW
Slim chassis leave little room for cooling, so we enhance every aspect of the n-Blade fans to maximize airflow. The carefully shaped aluminum intake shrouds use curved edges and raised guides to help the fans draw in more air. Once inside, it's blasted toward the heatsinks by liquid-crystal-polymer blades that are 33% thinner than conventional designs yet still strong enough to spin at high RPMs. The Zephyrus S matches our highest blade density with 83 per fan, improving airflow by up to 15%.
THE RIGHT MODE FOR THE MOMENT
Gaming laptops are versatile enough to tackle a range of tasks, but requirements vary wildly, so Intelligent Cooling adapts accordingly. It automatically switches between operating modes that optimize performance and acoustics for different games and applications. Turbo mode uses the highest fan speed and clocks to sustain maximum speed, Balanced mode adjusts the clocks and cooling to lower noise levels for gaming, and Silent mode runs even quieter for lighter work and entertainment.
KEYBOARD
CUSTOMIZE AND COORDINATE COLORS
The forward keyboard position lowers surface temperatures on the desktop-style layout, so you can game in comfort for hours. Customize per-key RGB backlighting for different games and workflows, and match colors and effects with compatible peripherals using Aura Sync. Illumination extends to a unique volume roller positioned for quick adjustment and a glowing numpad that appears on the touchpad.
AUDIO
INCREDIBLE SOUND POWERED BY SMARTAMP
Smart amplifier tech keeps the speakers within thermal and excursion limits when you spin the volume wheel, so you can turn it up without harming the cones. The amplified output is louder, with more bass and range that help you hear enemies on the battlefield, dialog in videos, and subtleties of your productivity soundtrack. Plug in a headset for immersion, and go deeper with virtual surround sound.
SmartAmp
2.5x
MORE VOLUME
SmartAmp
1.5x
DYNAMIC RANGE
7.1 Channels
SURROUND SOUND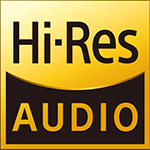 VIRTUAL SURROUND SOUND
Clever software lets Zephyrus S simulate surround-sound environments for stereo headsets, putting you right in the middle of the action. This versatile capability works with not only analog cans, but also USB and VR headsets that typically don't work with virtual surround sound.
SONIC STUDIO III
Surround virtualization is one of several audio effects available through Sonic Studio III, which also lets you tune the output manually. It's loaded with features for streaming and recording, including automatic volume stabilization for your voice, plus noise and echo cancelation that filter out unwanted background sounds.
USB PD
TAP INTO TYPE-C CHARGING
USB Power Delivery supports secondary charging from portable power packs, so you don't have to fight for a socket when the battery gets low. Fast-charging support reverses the direction, using up to 3A to quickly rejuvenate smartphones and other devices. If you're not loading the CPU or discrete GPU with intensive tasks, you can use a smaller adapter up to 65W that lightens your load on the road.
*ZenPower Pro PD and 65W adapter are sold separately.
*Charging time is based on when the laptop is web-surfing.
65W Adaptor
60%
charged
In 72 mins
65W Adaptor
100%
charged
In 150 mins
ZenPower Pro PD
64+
MINS
Web surfing
ZenPower Pro PD
101+
MINS
Video playback
CONNECTIVITY
COMPREHENSIVE CONNECTIVITY
ROG Zephyrus S has all the connectivity needed for gaming and working on the go. Alongside the USB 3.2 Gen 2 Type-C™ with DisplayPort™ 1.4 and Power Delivery, one Type-A port offers Gen 2 connectivity for devices that can keep up. Another Type-C™ (USB-C™) port is available at USB 3.2 Gen 1 speed, while additional Type-A ports are perfect for a gamepad, mouse, or USB storage. HDMI 2.0 supports 4K UHD displays up to 60Hz, so you can game and entertain on big-screen TVs.
RANGEBOOST FOR ZERO-DEAD-SPOT WI-FI CONNECTION
ROG Zephyrus S features multi-antenna Wi-Fi. Patented ROG RangeBoost technology utilizes hardware and unique algorithms to boost Wi-Fi throughput and provide 30%-wider coverage than dual-antenna configurations. This gives you more stable connection for online gaming.
CAMERA
EXTERNAL CAMERA FOR BETTER LIVE-STREAMING
Upgrade your stream with the ROG GC21 external camera. It captures crisp Full HD detail at a silky 60 FPS that makes movement smoother and more nuanced. Despite doubling the frame rate of conventional cameras, ROG GC21 folds to just 17mm thin and slips easily into a pocket. Position the USB-connected camera anywhere for the perfect angle, and be heard clearly by the beamforming microphone array.
* External camera option varies by region.
1080
p@60FPS
External Camera
SOFTWARE
UNIFIED SYSTEM TUNING AND PERSONALIZATION
ROG Armoury Crate unifies system and lighting control to put essentials at your fingertips in a single utility. You can easily change settings for both and define up to four game profiles that automatically make adjustments when you launch your favorite titles. These options are just the beginning for what will become an even more versatile tool.
*Interface may vary by version.
ROG GameFirst V technology maximizes throughput for your game! It prioritizes network packets to increase bandwidth for online gaming and streaming that need it the most. Auto mode prioritizes applications automatically, while Manual mode lets you categorize programs and prioritize them yourself. In addition, ROG First ensures ROG and ASUS RT-series routers prioritize packets according to the GameFirst V settings of your ROG laptop.
ROG GameVisual software offers six expertly tuned graphic modes designed to optimize your visual experience for specific game genres. First Person Shooter (FPS) mode, for example, enhances visibility in dark environments, allowing you to get the drop on any enemies lurking in the shadows. Use GameVisual to get the best experience for every game in your library.
Sonic Studio III supports all of your in-game audio needs. Its main control panel offers manual customizations as well as access to five specially tuned audio modes for different game types. Enhanced noise cancellation, voice-volume stabilization, and echo cancellation for recording give you clearer audio transmission for team voice chat and streaming.
The new Sonic Radar III audio engine processes sounds with heightened spatial and positional clarity, giving you greater environmental awareness in-game. Visualized audio details, such as the onscreen arrow that points in the direction of incoming sounds, can help train your ears and also guide you through gameplay in circumstances where in-game audio is difficult or impossible to hear.
Customize the RGB lighting on Aura-compatible peripherals to suit your gaming style. Aura Core's easy-to-use control panel allows you to alter a brilliant spectrum of lighting effects and colors, in addition to swapping preset lighting modes, You can also activate Aura Sync to match colors and effects across multiple devices.
Automatic switching between Silent, Balanced, and Turbo modes is just the beginning for Scenario Profiles. You can also define application-specific preferences for other vital system settings, like the lighting configuration, whether the Windows key or touchpad are enabled, and which GameFirst V and Sonic Studio III profile to use. Armoury Crate makes adjustments in an instant to best fit the task at hand, and you can configure each profile exactly how you want.
The free version of XSplit Gamecaster allows you to live stream and broadcast directly to internet streaming platforms, or make recordings for easy sharing online. You can even interact with your audience while broadcasting on YouTube and Twitch.
Pick up the free Armoury Crate mobile app for Android or iOS to easily access your settings without interrupting your game! Available now on both Google Play™ and the App Store.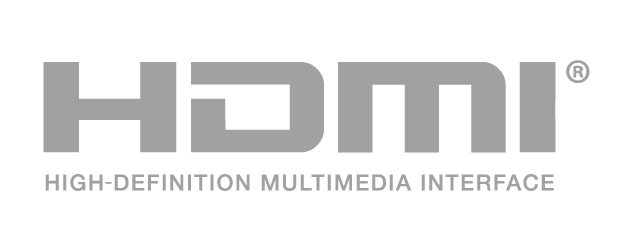 Disclaimer
标准的华硕电池续航测试环境如下:Windows 操作系统、150尼特亮度的显示模块、灯效关闭及其它应用设置。
USB 3.0, 3.1, 3.2 以及 Type-C 的实际传输速度将依据您的使用情境而变化,包括计算机的设备、文件的规格以及系统配置和操作相关的其他因素而影响处理速度。
网页浏览: 测试通过 Wi-Fi/蓝牙、Windows 电源计划设置为平衡、任务栏电源模式设置为「更好的电池」,并使用谷歌浏览器中的 Weblooper Top50 网站以 10 秒的刷新时间播放视频。
影响电池寿命的因素包括笔记本电脑配置、电源设置和使用方式。 电池容量随着其循环次数和使用年限而衰减。
快充时间适用于使用包含在所选型号旁的适当 ASUS/ROG 适配器且系统已关闭电源(通过"关闭"命令)。 在兼容的情形下,20 ℃ - 45 ℃ 的上佳温度范围下,30分钟内可将电池充电至 50%。由于系统容差,充电时间可能会有 +/- 10% 的变化。
词语 HDMI、HDMI High-Definition Multimedia Interface(高清晰度多媒体接 口)、HDMI 商业外观和 HDMI 徽标均为 HDMI Licensing Administrator, Inc. 的商标或注册商标。
产品的实际 HDMI 版本应分别在产品规格页面中查看。
配有 RJ45 网口的设备不支持 "以太网供电" (PoE),仅支持数据传输。
所有产品规格可能会依地区而有所变动,我们诚挚的建议您与当地的经销商或零售商确认目前销售产品的规格。
本网站所提到的产品规格、功能特性、应用程序、图片及信息仅提供参考,内容会随时更新,恕不另行通知。
PCB板与附赠软件可能随产品批次而略有不同,如有变动,恕不另行通知
本网站所提及的品牌与产品名称仅做识别之用,而这些品牌及名称可能是属于其它公司的注册商标或是版权。
除非另有说明,所有提及的性能数值均为理论值,实际数值可能因实际使用状况等因素而不同。
USB 3.0, 3.1, 3.2 以及 Type-C 的实际传输速度将依据您的使用情境而变化,包括计算机的设备、文件的规格以及系统配置和操作相关的其他因素而影响处理速度。
产品对比
添加到产品比较。最多添加4个产品或继续查看所选产品的比较。
ASUS 页脚