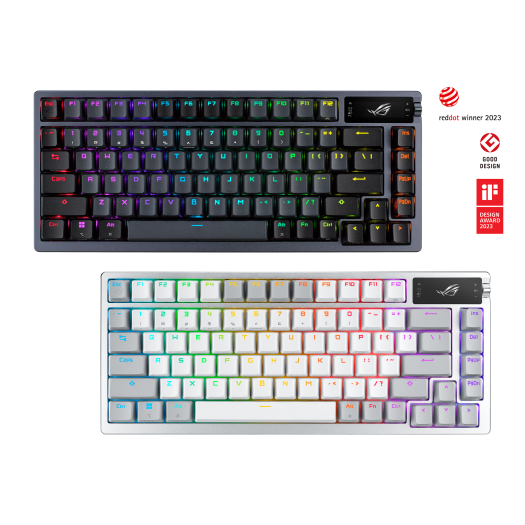 ROG 夜魔
ROG 夜魔电竞客制化键盘具备硅胶Gasket结构设计、三层消音设计的金属上盖、可客制热插拔预润 ROG NX 机械式键轴、ROG 大键结构设计、双色透光PBT键帽和润滑套件、三模连接含 2.4 GHz SpeedNova 无线技术、OLED 显示屏、三向控制旋钮、三种倾斜角度,并支持 Mac
硅胶 Gasket 结构设计:硅胶减震垫片结合三层减震消音,提供出色的打字体验
三模连接:蓝牙®可同时连接、切换至多三台设备,2.4 GHz 无线模式下的 ROG SpeedNova 无线技术可提供长达2,000小时以上的低延迟游戏体验 ( OLED 和 RGB 关闭状态下),或以有线 USB 使用
OLED 显示屏及简易控制界面:可快速查看系统信息和键盘设置,内建三向按钮可快速调整键盘设置
ROG NX 热插入机械轴:预润键轴带来更顺畅的点击并消除吵杂弹簧声;特殊调校的触发行程,提供高速的触发体验以及绝佳的触键手感
上佳打字体验:独特设计的 ROG 大键结构设计,确保流畅键击及长键的稳定性,键盘还配有双色透光PBT键帽及内搭载吸音泡棉
键轴润滑套件:随附 Krytox™ GPL-205-GD0 润滑剂,提供玩家更好的DIY体验
人体工学设计:三种倾斜角度,提供上佳舒适度及支配力
支持 MacOS:可轻松切换 Windows 和 MacOS 模式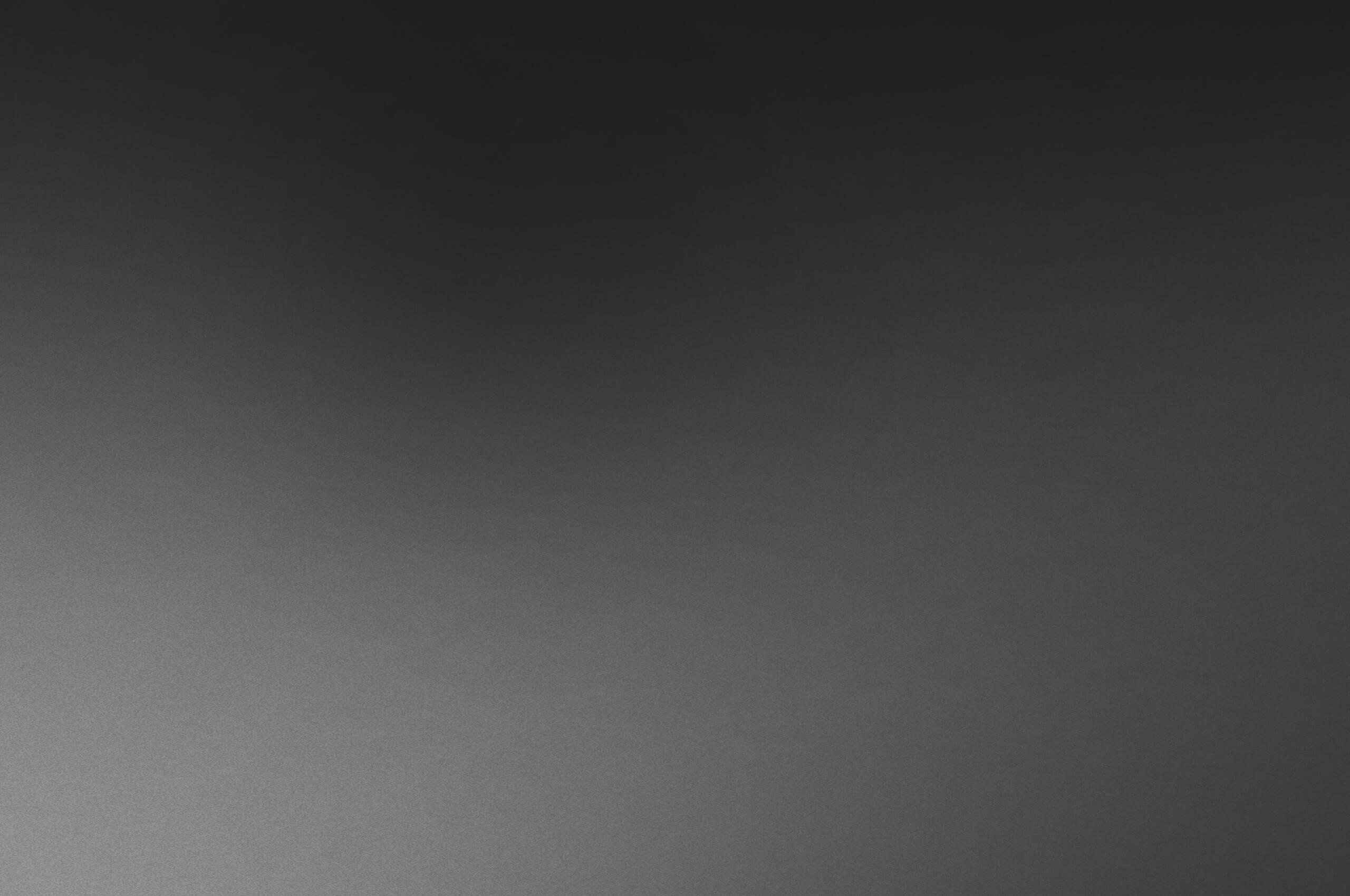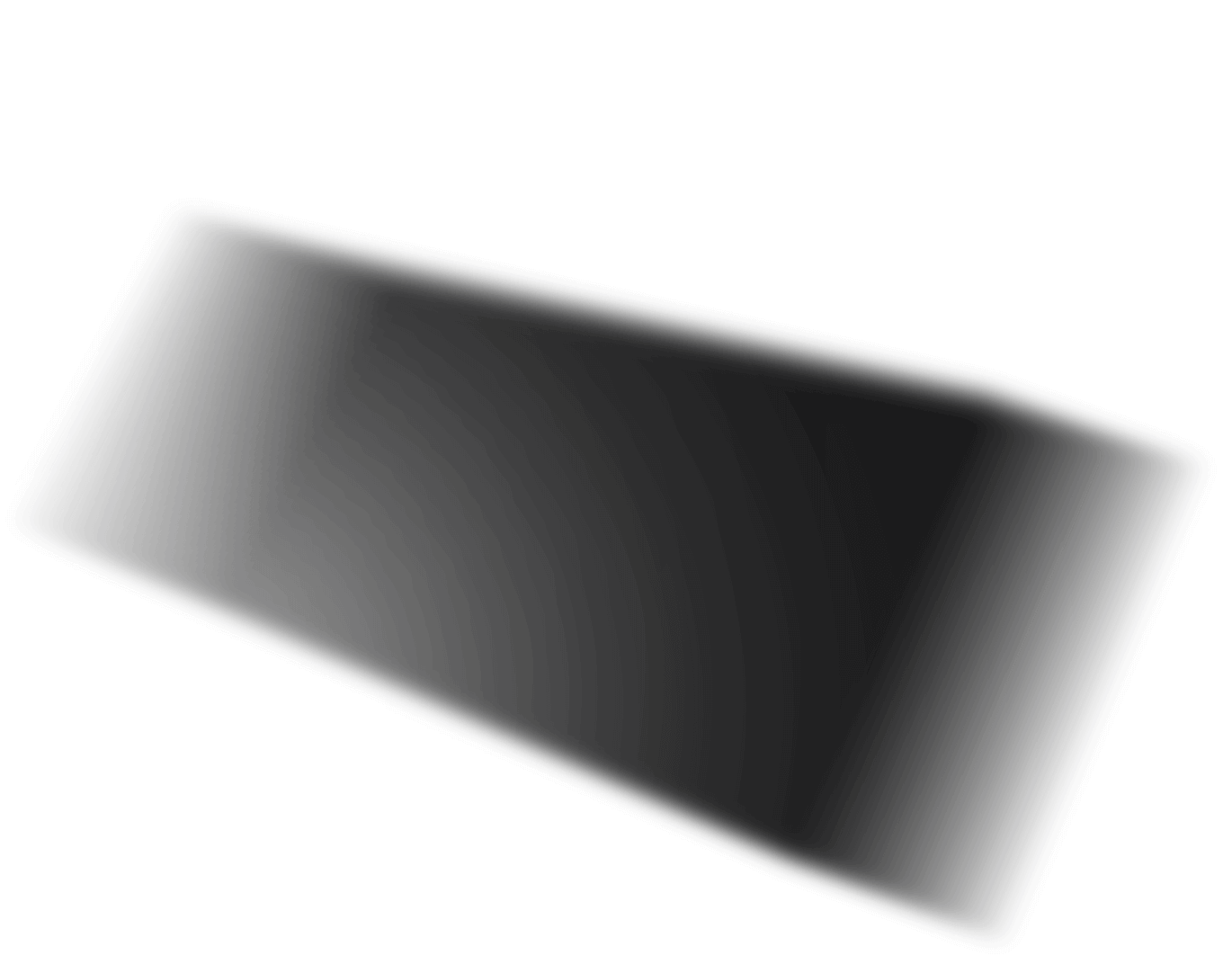 无懈可击
ROG 夜魔是一款 75% 无线客制化电竞机械键盘,拥有传统高阶客制化键盘特有的 DIY 功能。具备硅胶Gasket结构和三层消音设计的金属上盖、热插拔、预润 ROG NX 机械式键轴和ROG大键结构设计、双色透光PBT键帽,以及随附的键轴润滑套件,为使玩家提供上佳的打字体验。ROG 夜魔还搭载 OLED 显示屏、直觉界面便于操控,支持蓝牙、2.4GHz 无线和有线三模连接,搭载ROG SpeedNova无线技术,三种可调整的倾斜角度、支持 MacOS。
OLED 显示屏及三向控制旋钮

ROG 夜魔精致的 2英寸 OLED 显示屏可显示键盘各种状态,包括 Caps Lock、连接模式、PC/Mac 模式指示灯。它还能显示电池电量、多媒体信息、自定义动画,以及 GPU 温度等系统参数。

使用三向控制旋钮、侧面按钮、OLED 显示屏,可轻松且直观地进行调整及设置。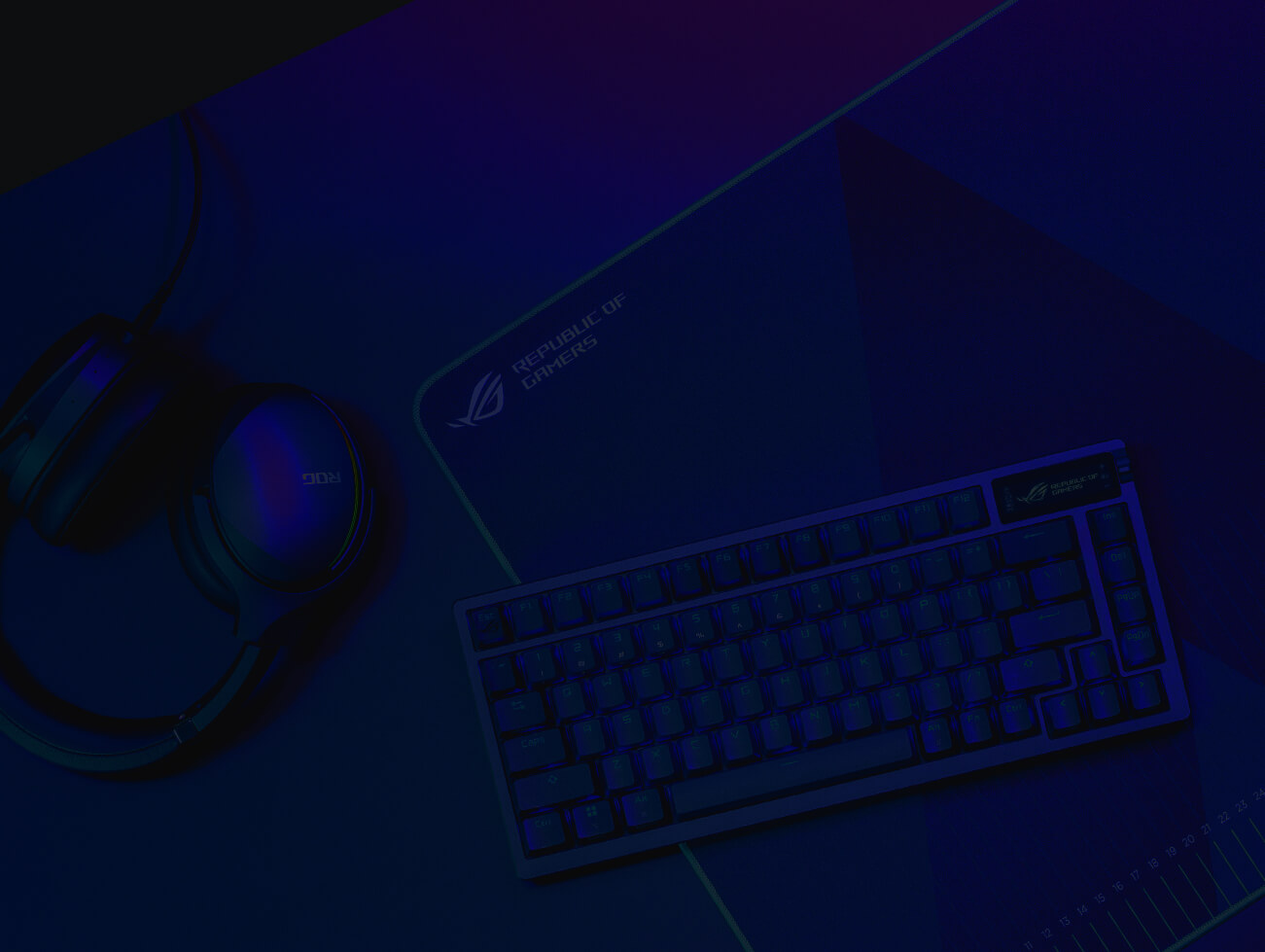 多功能三模连接
ROG SpeedNova 无线技术可在 2.4 GHz RF 模式 (RGB 和 OLED 关闭) 下,提供长达 2,000 多个小时不间断且低延迟的游戏体验。您也可以通过蓝牙模式,同时连接最多三台设备,或者使用有线 USB 模式,在游戏的同时进行充电。


SPEEDNOVA
无线技术
ROG SpeedNova 技术具备无线数据传输上佳性能,提供提供低延迟性能。
即使身处于无线设备信号干扰且嘈杂的环境中,ROG SpeedNova 也能通过强大的连接迅速克服信号堵塞,并以更低干扰仔细搜索可用的频率,以确保回报率保持在上佳性能。
* 蓝牙模式下的电池续航力:2076 小时 (OLED 和 RGB 关闭)

打字体验
硅胶Gasket结构设计

与传统机械式键盘相比,硅胶Gasket结构设计使ROG 夜魔的打字体验更加平稳且舒适。

硅胶垫

耐用的 3.5 mm 厚硅胶垫可吸收噪音

PORON® 夹心棉

PORON® 夹心棉可吸收外壳的金属声并填补空隙

硅胶泡沫内衬

采用硅胶泡沫内衬的底部外壳可完全消除回音,并确保 PORON® 夹心棉维持平坦的表面
ROG NX 机械式键轴
ROG 自有轴体
特殊调校的触发键程,提供高速的触发体验以及上佳的触键手感。
预润机械轴藉由润滑键柱和外壳以带来流畅点击感,同时消除弹簧弹跳噪音。
更好的线性表现

ROG NX 雪武白轴采用复合 POM 材料制成,包括具有 PC 顶部外壳和 POM 底部外壳的键柱,以提供超顺畅的击键,墙立式的键柱设计可增强稳定性并防止灰尘侵入。此款键盘已完成特殊调校,加上工厂预润,使 ROG NX 雪武白轴敲击声非常扎实和干净,并具有「厚实」的声学效果。

1.8mm

触发键程

40gf

初始压力

53gf

总压力

更好的敲击体验

ROG NX 冰暴灰轴采用复合 POM 材料制成键柱,搭配 PC 外壳,可提供顺畅、段落感明确的敲击体验,墙立式的键柱设计可增强稳定性并防止灰尘侵入。此款键盘已完成特殊调校,加上原厂预润,ROG NX Storm 的敲击声音非常清脆,呈现利落的声学效果。

1.8mm

触发键程

65 gf

触发压力

25%

按键压力比

线性敏捷

ROG NX 山楂红轴具备 1.8mm 触发键程,提供快速触发反应。初始压力为 40gf 可避免意外触发,而 55gf 的总压力提供更好的敲击回馈。ROG NX 山楂红轴平滑与线性的敲击手感,让你在敲键时获得快速的响应。

1.8mm

触发键程

40gf

初始压力

55gf

总压力

舒适手感

ROG NX 摩卡棕轴具备 2mm 触发键程,符合传统茶轴使用者的喜好。58gf 的触发压力以及 33% 按键压力比,为每次敲击提供上佳反馈感。

2.0mm

触发键程

58gf

触发压力

33%

按键压力比

清脆利落

ROG NX 冰川蓝轴具有 2.3mm 触发键程、标准 16% 按键压力比以及青轴玩家喜好的 65gf 触发力道,在每次敲击时提供稳固利落的回馈感。

2.3mm

触发键程

65gf

触发压力

16%

按键压力比
上佳打字体验
ROG 大键结构

相较于传统大键结构,经特别调校的 ROG 大键结构可大幅减少触键时的摩擦,提供您流畅稳定的敲击体验,以延长按键使用寿命,例如空格键、Shift 及 Enter 键。

* ROG 夜魔也兼容于卫星轴结构。

双色透光PBT键帽

双色透光PBT键帽* 提供独特的质感,以及长期使用的耐用性。按键设计已针对中等高度键帽与较短的键杆进行优化,以减少按键晃动并提供更舒适的打字体验。

* 键帽材质依据销售地区而有不同。

重点调校

针对空格键特别润滑调整,以提供更好的敲击声与打字体验。
人体工学设计
ROG 夜魔具有两对可调整高度的键盘脚,提供三种人体工学倾斜角度以符合用户的偏好。
动手使用您的自定义的键盘
热插拔键轴*

更换您偏好的键轴,体验独特的专属客制化。

* 虽然键轴可热插拔,但仍建议您不要在键盘开启的状态下更换键轴以避免短路。

DIY 键轴润滑套件

ROG 夜魔随附完整的工具以自行 DIY 润滑键轴。此套件包含键轴开启工具、键帽拔键工具、键轴拔键工具、润滑工具、刷子,以及一瓶 Krytox™ GPL-205-GD0 润滑剂。
奥创软件
Armoury Crate 奥创软件可统一系统与灯光控制。轻松建立、定义及自定义场景配置、对映按键及录制宏。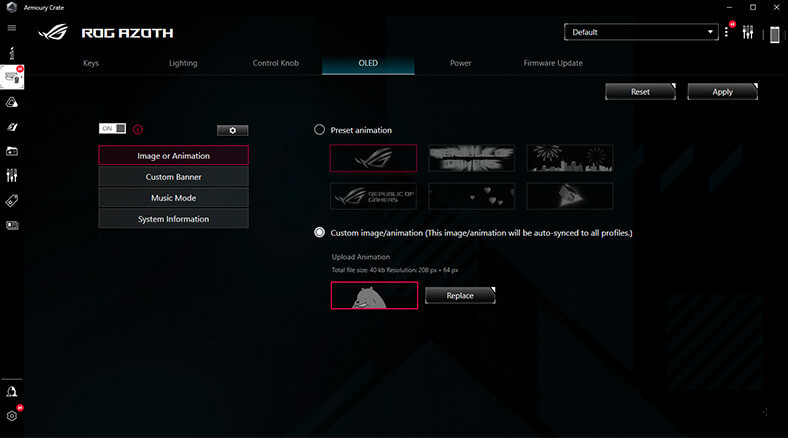 Aura Sync
您可以通过 Aura Sync RGB,控制完整的色谱及各种动态灯光效果。独立按键灯光可让您创造您专属的独特键盘。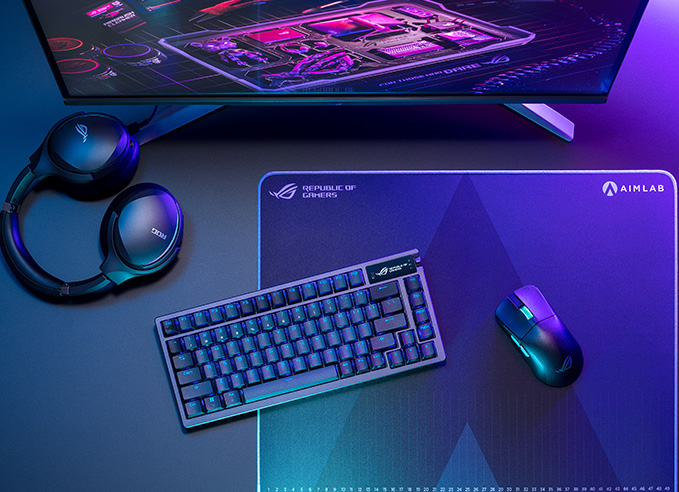 其他特色
板载内存

最多存储六个配置文件,包括最多五种自定义配置方案,可随时随地使用。

防鬼键功能与全键无冲技术

每个按键指令均可准确辨识不错失,无论您的按键速度有多快。

支持 MacOS

轻松切换 MacOS 模式以重新映像用于 MacBook 和 Mac 的按键。
相关产品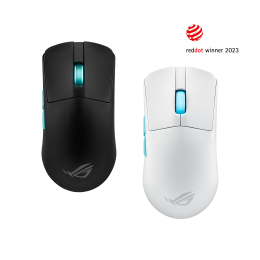 The ultra-lightweight ROG Harpe Ace Aim Lab Edition is a 54-gram wireless gaming mouse with a pro-tested form factor, 36,000-dpi ROG AimPoint optical sensor, ROG SpeedNova wireless technology, tri-mode connectivity, ROG Micro Switches, five programmable buttons, and synergy profile setting functions with the Aim Lab Settings Optimizer.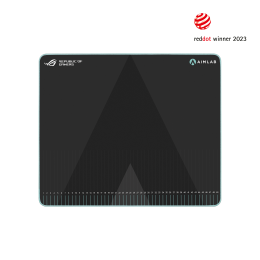 ROG Hone Ace Aim Lab Edition large-sized gaming mouse pad is designed to work with Aim Lab X ROG 360 task to help gamers improve their aim. The Hone Ace has a hybrid cloth surface for a smoother glide and better control, a water-, oil- and dust-repellent surface protective nano coating, and a soft nonslip rubber base.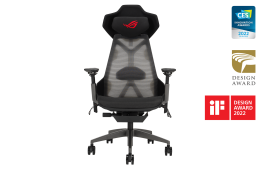 ROG Destrier Ergo Gaming Chair with futuristic cyborg aesthetic, versatile seat adjustments for the perfect posture, mobile gaming arm support mode, and acoustic panel for less distraction and more immersive gaming experience.
Disclaimer
产品规格及功能特性,以及所有图片仅供参考,内容会随时更新,请咨询当地经销商了解详情。
所有产品规格可能会依地区而有所变动,我们诚挚的建议您与当地的经销商或零售商确认目前销售产品的规格。
本网站所提到的产品规格、功能特性、应用程序、图片及信息仅提供参考,内容会随时更新,恕不另行通知。
PCB板与附赠软件可能随产品批次而略有不同,如有变动,恕不另行通知
本网站所提及的品牌与产品名称仅做识别之用,而这些品牌及名称可能是属于其它公司的注册商标或是版权。
除非另有说明,所有提及的性能数值均为理论值,实际数值可能因实际使用状况等因素而不同。
USB 3.0, 3.1, 3.2 以及 Type-C 的实际传输速度将依据您的使用情境而变化,包括计算机的设备、文件的规格以及系统配置和操作相关的其他因素而影响处理速度。
产品对比
添加到产品比较。最多添加4个产品或继续查看所选产品的比较。
ASUS 页脚